SkinCeuticals
Embrace the SkinCeuticals range of anti-ageing skin care, day creams and face oils & serums. Make sure you create a brand alert so that you are always aware of the brand's sales and deals.
51 products found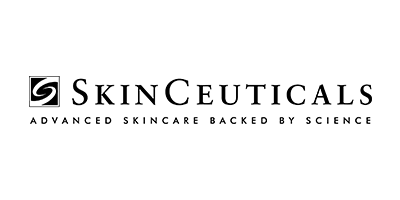 Isn't it time you treated your skin to an elite set of skincare tools? Arm yourself with a range of science-led products that actively work to improve the look and feel of your skin.
Utilising the latest scientific research and innovation, SkinCeuticals have created multiple skincare lines that boast results-driven products. Their dedication to science has branded them as a leader in the advanced skincare arena. Producing and employing the tactics of ground-breaking research, SkinCeuticals continuously produce elite, next-generation formulations for all skin types.
Dr Pinnell's notable work within the company has established SkinCeuticals as a trusted brand that paths the way in the field of scientifically validated skincare.
Enhancing the health and beauty of your skin, the brand have been drawing on 40 years of experience to protect skin from a multitude of problems. Prevent, correct and protect your skin from an array of common concerns including discolouration, ageing, dryness, sun damage and blemishes.
Where are SkinCeuticals products sold in the UK?
A range of SkinCeuticals products are available to buy online from UK retailers, such as Look Fantastic, Cowshed and Face The Future.
And it couldn't be easier to find the cheapest place to buy your anti-ageing skin care, day creams or face oils & serums by using Cosmetify. We put in the hard work to compare prices from different retailers, so you can find the best price for all your favourite SkinCeuticals products.
Is your favourite SkinCeuticals product out of stock? Don't panic, simply sign up for an alert and we'll let you know the second it's back.
Frequently Asked Questions about SkinCeuticals
Can I get silicone-free products from them?
They do have some silicone-free products, which you can find by using our site filters.
Do they use alcohol in their formulas?
They avoid using alcohol in their products wherever possible.
Will i find artificial fragrance in their products?
A lot of them are free-from-fragrance. If you wish to shop only fragrance free, use our site filters.
Are SkinCeuticals products made without the use of sulphates.
They have some products with sulphates in the formulae. Shop SkinCeuticals sulphate-free products by using our filters
Are SkinCeuticals products mineral oil-free?
They avoid using mineral oil in their products whenever possible.
Parabens are widely used in this industry. Do they feature in SkinCeuticals products?
Some of their products contain parabens, however they do have ranges specifically formulated without which you can view using our filters.