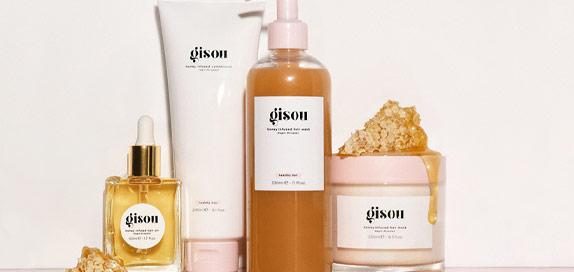 10 products found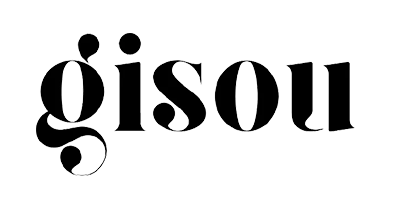 Gisou is the honey-infused hair care brand that has taken over our social media feeds, showcasing a range of glistening, golden products that utilise the beneficial properties of honey.
The brand is founded by hair care fanatic and social media influencer, Negin Mirsalehi, who drew inspiration from her family's rich history in beekeeping and applied it to her own business venture. Negin grew up helping her father out with his bee farm, which soon sparked her own curiosity and interest into becoming a beekeeper.
Negin's mother, whom was a hairdresser and avid beekeeper, soon discovered how honey could act as a moisturiser for parched hair types. The family spent several years experimenting and mixing the Mirsalehi family honey together with other key ingredients to create the perfect hair care solution which has been used by the family ever since.
Wanting to share this powerful hair care tool with the rest of the world, Negin set about creating Gisou: the hair care brand born from a love of beekeeping.
Today, the brand boasts a selection of nourishing hair care essentials that all utilise the family's homegrown honey. Gisou is committed to caring for the Mirsalehi Honey Bees in the same way my family always has and remains a cruelty-free brand that prioritises bee welfare and encourages natural behaviour and interaction amongst the bees.
Why We Like Gisou
"When frizz comes calling, we answer with Gisou. This hair care staple helps to tame flyaways, frizz and dry strands by coating them in a veil of honey-infused nourishment. Each product within the range leaves hair looking glossy and smelling utterly delightful, making them a brand worth investing in."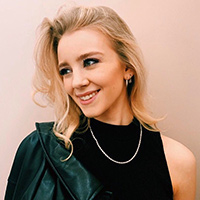 Written by Ellie Child, Beauty Editor
Frequently Asked Questions about Gisou
Are Gisou formulas and products cruelty-free?
Gisou do not test their formulas or end products on animals and are a proudly cruelty-free brand.
Lots of noise about parabens these days, is this a paraben-free brand?
Gisou products are not formulated with Parabens.
Is Gisou a phthalates-free brand?
None of their formulas or products contain phthalates.
Are Gisou producing their products sulphate-free?
Gisou products are produced without the use of Sulphates.
In which country do Gisou make their products?
Gisou produce their products in The Netherlands.