Fushi
Discover the Fushi selection of skin care, hair care and body care. Make sure you add a brand alert so that you always get informed about brand promos and sales.
21 products found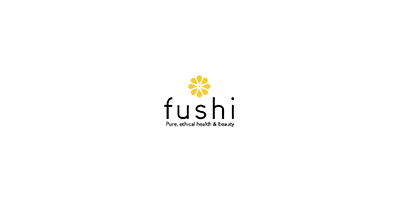 Fushi is a brand that makes its intentions clear from the start, with a name that literally translates to 'eternal life' in Japanese.
The restorative and rejuvenating potency at the heart of the collection has its origins in the cultural heritage of founders Rannesh Jansari and Ria Pattni, who drew on the Ayuverdic family recipes that they had inherited from their grandparents. In fact, they still follow these original recipes, hand mixing ingredients in their London workshop to produce organic, vegetarian blends that are simultaneously gentle and highly efficacious. Not only that, they also adhere to impeccable ethical standards, producing formulas that are kind to both your skin and the world as a whole.
These values are given clear form in the brand's bespoke mandala logo, an ancient symbol of mindfulness, equilibrium and peace. Formed from eight oil drops arrayed around an inner circle, the structure represents the rhythm of life, while the sunny yellow colour reflects vibrancy and joy.
Frequently Asked Questions about Fushi
Are all of their products free from artificial/synthetic fragrances?
Many of them are not fragrance-free. Narrow the product list to this preference by using our site filters.
I like to avoid so called 'nasties' like sulphates. Are Fushi formulations sulphate free?
Some of their products are formulated with sulphates however the have ranges that are free from which you can view by using our filters.
My skin is quite sensitive, are Fushi hypoallergenic?
Fushi have a selection of allergy tested (or hypoallergenic) products which can be viewed by using our filters.
Lots of negativity surrounding parabens lately, do they feature in these product?
Some of their products contain parabens so Fushi aren't classified as a paraben-free brand. See their 'free-from' products by using our 'sort by' options.
Are Fushi formulas 100% vegan?
More than half of the Fushi products showcased on our site contain animal-derived ingredients or by-products. Therefore, Fushi is not classified as an entirely vegan-friendly brand. Applicable products are clearly marked across the site.
Organic
Vegetarian Friendly