Anthony
Shop the Anthony selection of anti-ageing skin care, beard shampoo & conditioner, body scrubs & exfoliators plus lots more. Make sure you create a brand alert so that you are always aware of their sales and deals.
30 products found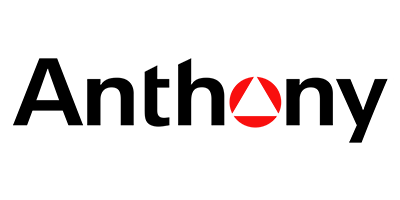 Introducing Anthony, an award-winning skin care brand that understands the concerns of consumers today. The company was founded in 2000 to create premium products for men, in a market that was sadly lacking in this particular department. Today, it's now a leading personal care brand that both men and women can't keep their hands off.
Founder Anthony Sosnick was once a frustrated customer himself, finding it difficult to find adequate products. His experience has become the motivation to set his brand apart from the others. The products are multifunctional, benefiting consumers in several ways and saving them on costs. They address specific concerns such as razor bumps and wrinkles.
Outside the product formulations and skin concerns, Anthony extends its care to charitable causes, donating a percentage of its proceeds to Cancer Research & Awareness.
Frequently Asked Questions about Anthony
Have Anthony products been tested by a Dermatologist?
The Anthony range has been tested by a Dermatologist (qualified skin care Doctor) so the products will have gone through more rigorous testing.
Do their products contain Parabens?
Mostly, simply choose the paraben free option from our filters to view these products.
Are their products free from alcohol?
When possible, they create products that are alcohol-free.
Are their products phthalates-free?
Anthony does have some phthalates-free products, which you can find by narrowing your search with our filters.
Are Anthony products artificially fragranced?
Some products do contain artificial fragrances. You can hide these by ticking fragrance-free in our filters.
Is Anthony a hypoallergenic brand?
Anthony have a selection of allergy tested (or hypoallergenic) products which can be viewed by using our filters.
Anthony claim to have vegan-friendly products. Is it true?
Most of the Anthony products featured on our site are not vegan-friendly, but you can view those that are by simply looking for the vegan icon on the relevant product page.
Dermatologically Tested
Non-Comedogenic