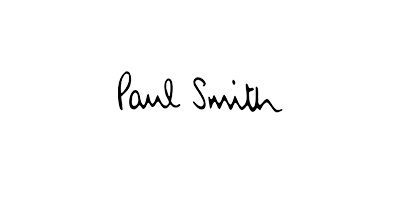 Paul Smith
As Britain's foremost designer, Paul Smith has constructed an idiosyncratic aesthetic that balances tradition with a very modern creativity. The artistic ambition that abounds in the brand's designs is counterpointed by a distinctly British sense of humour, cultivating eccentricity without frivolity.
The inspiration behind Paul's sartorial designs came from traditional British menswear, be that the country set's tweeds or his brother's Post Office shirts. Having left school with no qualifications, he only pursued fashion after an injury wrecked his chances of becoming a professional racing cyclist. It was an accident that cracked open a wellspring of tailoring genius, however, as the young man from Nottingham went onto redefine 21st-century fashion.
With such an innovative mind and instinctive feel for style, it was inevitable that Paul should move into the world of fragrance. He therefore oversaw the creation of fragrances that distilled his unique design instincts into aromatic form, unveiling such sensory marvels as Extreme, Rose and Hello You!.