Blanx
Discover the Blanx selection of oral care. Remember to create a brand alert so that you never miss the brand's promos and sales.
9 products found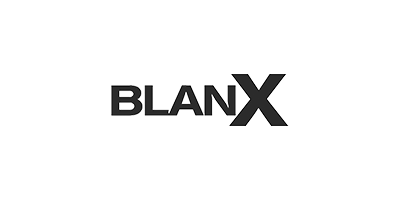 BlanX is the non-abrasive, peroxide-free toothpaste that provides you with the Hollywood smile you've been longing for.
With BlanX you can easily restore the natural whiteness of your teeth as they are a brand committed to using only innovative and effective formulations that won't harm enamel. Instead, they work to protect you from plaque, cavities and common oral diseases.
Priding themselves on a special formula that contains extracts of natural arctic lichen, you can count on BlanX to enhance the brightness of your teeth, safely and effectively.
Shop from three marvellous ranges – the Classic range, White Shock range and Pro range, as they cater to every smile and every preference. Choose from a variety of pastes, mouthwashes and LED lights, which are all clinically tested and proven to have visible whitening effects. You can even measure your progress with the BlanXometre which comes with every product.
It's time to take back control of your smile and it all starts with Blanx. Unlock the secret to a real Hollywood smile the easy way with the ultimate at-home product range.
Discover the favourites and give yourself the gift of a gleaming smile.
Where can you buy Blanx products in the UK?
Blanx products can be bought online in the UK from Boots and Superdrug.
But with such a saturated market, it can be tricky figuring out which is the best place to buy Blanx products for the cheapest price. That's where we come in. Cosmetify helps by showcasing all the prices from multiple retailers and letting you order online. This means we compare the costs so whether you're looking for oral care, you can easily find the cheapest price on all your favourite bits and bobs.
Better still, we even show you their delivery costs so there's no nasty surprises once you hit the checkout.