AHAVA
Embrace the AHAVA line up of anti-ageing skin care, day creams, body lotions and more today. Don't forget to add a sale alert so that you always get informed about brand sales and deals.
96 products found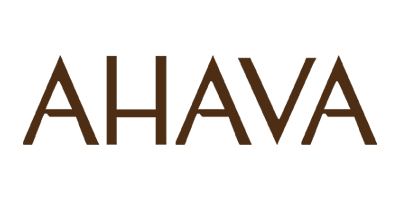 As the leading brand in Dead Sea cosmetics, Ahava shares with the world the wondrous benefits that exist in each drop of the salt lake's utterly unique mud.
For thousands of years, the Dead Sea has been renowned for its fantastic medicinal properties. Ahava upholds this heritage by continuing to extract and formulate the mud and mineral-based compounds that lend each of their blends such distinctive power.
Free from parabens, petroleum and animal-derived products, the formulas draw their benefits from a natural ingredient list that includes the Dead Sea's incredible 32% mineral concentration. That's a full ten times more concentrated than any other sea or ocean and the number one reason why Dead Sea products are so highly effective.
Frequently Asked Questions about AHAVA
Do AHAVA use Parabens?
Their entire line of products contain no parabens.
Are the ingredients used in AHAVA products suitable for vegans?
The information available tells us that the AHAVA range is entirely vegan-friendly.
Will i find sulphates in AHAVA products?
Majority of AHAVA products are made without sulphates. Use our filters to view these.
Are these products alcohol-free?
Not all of their products are alcohol-free. Please use our site filters and check product ingredients.
AHAVA claim to have Hypoallergenic products. Does this mean they won't affect my allergies?
Some of the products in the AHAVA range are classed as hypoallergenic (or less likely to cause allergic reactions). These are clearly marked on product pages.
Paraben Free
Natural
Vegan Friendly
SLS Free