Why We Like Lancer Skincare
"Splurging on skincare is always a good idea, right? Well, we certainly think so when it comes to Lancer Skincare. Their innovative solutions and forward-thinking formulas are a great way to cleanse, tone and moisturise the face, while achieving glowing, youthful results. Famed for their anti-aging properties, we can't get enough of the nourishing Lancer Skincare products. "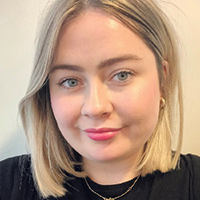 Written by Rebecca Jenkinson, Beauty Editor
22 products found

Lancer Skincare is home to all of the best anti-ageing products – and the man behind it is nothing short of a skin care guru.
Based in the prestigious Beverly Hills, Harold Lancer has been a trusted resource for over thirty years. After suffering severe burns as a child, his recovery process influenced a clear core value that he later came to appreciate – that restoration instead of alteration is the key to beautiful skin.
Now, having launched Lancer Skincare, he is one of the most sought-after dermatologists in the world with a patient list of over 30, 000 and the righteous nickname, 'The Dermatologist to the Stars'.
Priding his products with a minimalist approach, you can expect this skin care to save you multiple procedures. Instead, experience the famous Lancer Glow with his renowned Lancer Method, a three-step routine of Polish, Cleanse and Nourish that will renew the health and vitality of your complexion.
Frequently Asked Questions about Lancer Skincare
Are these products free from questionable ingredients such as Parabens?
Their product formulas do not contain Parabens
Does Lancer Skincare use phthalates in their products?
They have absolutely no phthalates in any of their products or formulas.
In what country are the products made?
Lancer Skincare products are made in California in the USA.