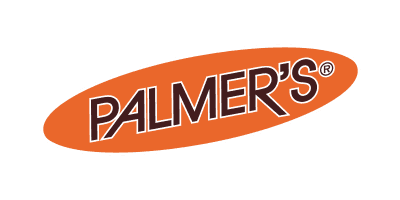 Palmer's
Established and renowned skin care brand Palmer's have been hydrating and soothing skin for over 40 years, earning themselves a loyal cult following.
Utilising the nurturing properties of cocoa butter, Palmer's boast an extensive range of hair and skin products. Cocoa butter typically works in synergy with the skin to aid in the healing process, as well as helping to retain moisture when your skin needs it most. But the skin-loving range doesn't stop there: Palmer's also specialise in other formulas that employ the benefits of coconut oil, shea butter and olive oil.
Palmer's have become key players in the skin care, pregnancy and hair industry, prized with global recognition and success across 80 countries.
Combining their rich history, experience and knowledge with the highest quality ingredients, Palmer's have been able to capture the hearts and trust of consumers all over the world.