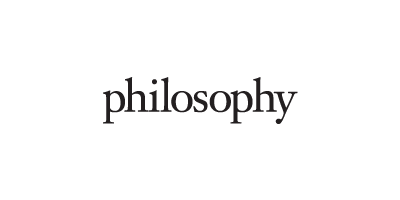 Philosophy
Founded in Spring of 1996 in New York by a skincare visionary with the soul of a poet; the American innovator with over 30 years of professional skin care experience was inspired by a rainbow and working in clinical skincare laboratories, she decided to share her knowledge, spread joy and celebrate superb skin.
Philosophy is rooted in dermatological science and biomedic treatments. These products will bridge the gap between what is offered in dermatologist offices and retail so that women everywhere can get personal access to the best skincare.
Their products hit counters in 1996 and even was even on the Oprah show. And in 1999, Philosophy was the first prestige brand to collaborate with QVC and they still continue to develop the relationship with the multi-channel retailer.
This wellbeing beauty brand aims to inspire women to look, live and feel their absolute best because beauty starts from within and once you enhance the health and beauty of your skin, the beauty of life shows too. which is why their philosophy is: beauty lives within because with innovative skin care and feel-good scents, you'll feel uplifted, confident and beautiful in your own skin.
You've viewed 32 of 55 products