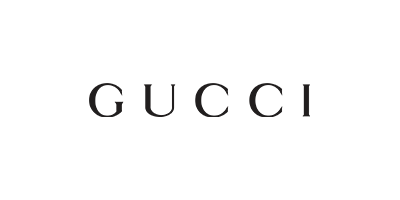 Gucci
Gucci's two entwined Gs comprise an iconic symbol that has long been a byword for luxury and quality.
As a young man, Guccio Gucci worked in the London Savoy as a kitchen porter, where he was struck by the luxurious luggage of many of the hotel's guests. Returning to his native Florence, he set about creating a thoroughly Italian brand that, in time, became one of the world's leading fashion institutions.
Over the course of the twenty-first century, the house forged its own distinct identity, becoming a fixture of catwalks and boutiques the world over. As a part of this process, Gucci launched their first scent – Gucci No.1 – in 1974, and so were set on their path to redefining the world of fragrance.
In 2015, the brand embarked on its next chapter under the creative direction of Alessandro Michele, under whose vision the brand has continued to create scents that are original, romantic and contemporary, from Gucci Bloom to Gucci Guilty Pour Homme.