KIKI Health
Shop the KIKI Health collection of skin care and body care. Remember to add a sale alert so that you hear about KIKI Health sales and deals.
41 products found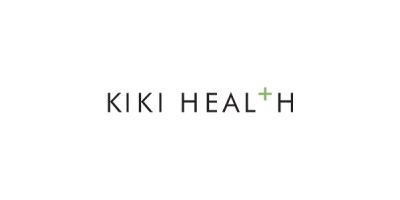 When Drake asked if Kiki loved him, we assume he was talking about this health-conscious beauty brand. Many brands aim to maximise their profits by incorporating cheap yet harmful ingredients, much to the detriment of the customer. This is where KIKI Health elevate themselves above rival brands; their ethos is to promote health and well-being, something they do better than anyone.
The replenishing powers of their array of products are what keeps the customers coming back to KIKI Health; they live by the tagline that 'health makes happiness' which is a slogan that clearly many people can get behind.
The team of experts in the lab ensure the entirety of their skincare range is comprised completely from 100% active ingredients, making it the dream product for vegetarians and vegans. The uncompromising nature of KIKI Health's principles translates into their products – you will look goof and you will feel good about it.
Frequently Asked Questions about KIKI Health
KIKI Health claim to have vegan-friendly products. Is it true?
KIKI Health is a 100% vegan brand, meaning it does not use animal derivatives of any kind in its products. This includes animal by-products.
Vegan Friendly
Aloe Vera
Gluten Free
KIKI Health Features