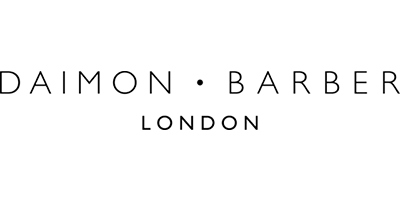 Daimon Barber
When the need for a modern approach to male grooming came calling, Leo Neelands answered. Born in 2011, Daimon Barber has become a huge success with the modern man and provides a range of effective hair and grooming products.
Created for his brother Daimon, Leo set about creating a pomade for him to utilise in his barbershop. The result? An infamous pomade that Daimon's clientele sought after. Having seen the success of the pomade, close friend Steve Crosby became involved and added his knowledge and experience in fragrance to the product, allowing Daimon Barber to truly take off. Since then, Leo and Steve have developed an expert hair, skin and grooming collection that caters to the modern man of today.
Made with natural plant-based ingredients whilst led by science, the range caters to every man's hair and skin type, providing him with a professional and personalised experience. Ingredients are ethically sourced by UK based companies, whilst professional suppliers are used to ensure they have a fully traceable supply chain.
Discover a straightforward and functional new way to men's hair and grooming by shopping the Daimon Barber collection.