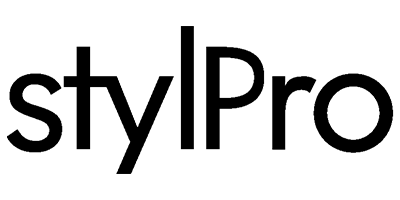 Stylpro
Stylpro constitutes an innovative new take on makeup brush maintenance, putting into practice its chief inventor's desire to fix the small frustrations in life. That creative force is Tom Pellereau, a winner of the BBC Apprentice, and the man behind the company's efforts to reinvent beauty accessories.
Having sold 2 million Stylfiles around the globe, Tom's interest in brush maintenance was first sparked by a makeup artist. Having asked at his Testers program if there was any way he could make peoples' lives easier, he was told just how fiddly and time-consuming it is to clean brushes. In fact, because of how annoying it is, some bypass the process altogether and so literally smear their faces with bacteria every day.
The fruits of this conversation were the unique StylPro solutions, which allow both consumers and professionals to clean and dry brushes in seconds, and therefore save themselves hours. So thorough was the testing that the designers actually created a machine to repeat test the action of cleaning a brush and spinning dry five hundred times. This dedication to making people's lives better is tangible in each and every Stylpro item.