Why We Like Ole Henriksen
"Ole Henriksen is a Cosmetify skincare favourite. We love how we can recreate spa-like moments with their nourishing formulas and transforming cleansers. Plus they're packaging looks super chic in our bathroom cabinets. Get you mitts on their popular Banana Bright Eye Crème and their iconic Truth Serum. Believe us, it's worth the hype."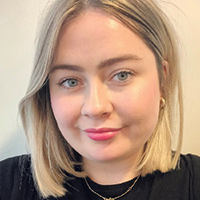 Written by Rebecca Jenkinson, Beauty Editor
34 products found

If you're wanting products that have a spa-like quality to them, smell absolutely incredible and promise to give you the ultimate glow, then make Ole Henriksen your go-to brand.
Ole Henriksen started in a spa and with clients loving the products that were used on their skin, they decided to bottle it up to share with the rest of the world. With every formula comes a luxurious experience that makes your skin feel soothed, refreshed and energised.
They're the skin care brand that's proving luxury and nature can go hand in hand. Each product is free from harsh ingredients and tightly packed with potent actives, natural botanicals and essential fatty acids – a blend that'll take your skin to new stunning heights.
Discover beauty award-winning creams, toners and serums among a stellar line-up of wholesome and pure products and achieve your best skin yet.
Frequently Asked Questions about Ole Henriksen
Do any of their formulas contain mineral oil?
Where possible, Ole Henriksen do not put mineral oils in their products.
Am I going to find parabens in their ingredient list?
Their product formulas do not contain Parabens
Are their products phthalates-free?
None of their formulas or products contain phthalates.
Are they free from sulphates (sulfates)?
To our knowledge, there are no Sulphates in these products. Check the ingredients list on the relevant product page.
Are they an animal-friendly/cruelty free cosmetic brand?
Ole Henriksen is a cruelty-free brand, meaning it does not engage in the practice of animal testing for any of the formulations in its product line.
Are Ole Henriksen vegan-friendly with no animal-derived ingredients in their products?
Most of the Ole Henriksen products featured on our site are not vegan-friendly, but you can view those that are by simply looking for the vegan icon on the relevant product page.
Where do they produce these products?
Ole Henriksen products are made in the USA.