JOOP!
Discover the JOOP! range of men's eau de toilette, women's eau de toilette and men's fragrance gift sets. Make sure that you sign up with us so that you always get informed about the brand's deals and promotions.
23 products found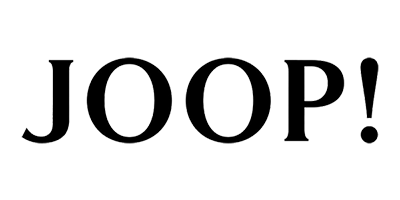 The story of JOOP! begins in an art nouveau villa in Hamburg. More specifically, the workshop of designer and founder Wolfgang Joop.
Where did the exclamation mark come from? From a desire to distinguish the brand, something that by the 1990s was being achieved by bold aesthetics and innovative designs.
Evolving into a fragrance mainstay, JOOP! became renowned for an expressive attitude and strong olfactive personality. Whether it was crafting mysterious and seductive scents that reveal femininity, or else designing strong-willed scents for the free-spirited man, the brand's aromas have become the signature of choice for wearers all over the world.
From JOOP! WOW! to JOOP! Homme, the perfumers behind these creations take you on an olfactory journey from oriental, ambery notes, through to warm vanilla.
Discover the perfect fragrance for you, and bring out all that is expressive, audacious and unexpected in yourself. Make your mark with an exclamation.
Frequently Asked Questions about JOOP!
Will I find alcohol in any of their products?
They avoid using alcohol in their products wherever possible.