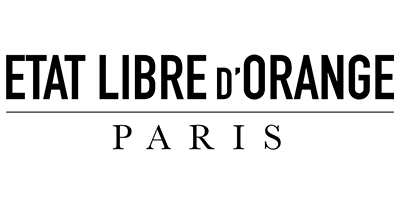 Etat Libre d'Orange
Dangerously endearing, flamboyant, excessive and perfect; just some of the ways Founder Etienne de Swardt used to describe his specially designed perfumes. Swardt wanted to challenge perfumery and break tradition so he set up his own fragrances in 2006, which carried the name of his birthplace in South Africa.
And like his homeland that gained independence from British Rule, he wanted his perfumes to have the creative freedom and capture the independence and unrestraint. Hence why a three coloured rosette symbolising liberty is the chosen seal that appears on the edge of all the bottles. Simple on the outside but full of experience, culture and scandal on the inside – these bottles hold all the creativity.
Swardt best describes these beautiful fragrances as being for life, love and lovemaking. So introduce these sensual scents into your perfume collection and get immersed in the wonderful world of Etat Libre d'Orange. Some well-known favourites include Like This, Tom of Finland and You or Someone Like You.