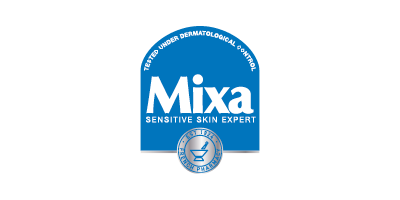 Mixa
Boasting almost a century of skin expertise in France, Mixa was born in 1924, in Boulogne, when French pharmacist Dr Roger opened his very own pharmacy. His passion was to mix active ingredients to create ointments that would soothe a number of skin irritations.
The women of Boulogne whose job it was to handwash laundry would turn to Dr Rodger with dry, cracked, fragile hands that were in need of rejuvenation. Dr Roger used a special mixing technique in his laboratory to blend cream with traditional apothecary ingredients, and soon his hand ointment became famous.
Mixa was created with the aim that even sensitive skin can be comforted. And today, they believe by improving the quality of sensitive skin, they can improve the quality of life so that everyone can be at ease in their own skin.
The brand's strict principles – including high tolerance formulas and paraben free products – has helped Mixa's signature body lotion to stay the one body lotion in the French market for 10 years in a row.
Discover Mixa's expertise for sensitive skin through our range of products for you and your loved ones.