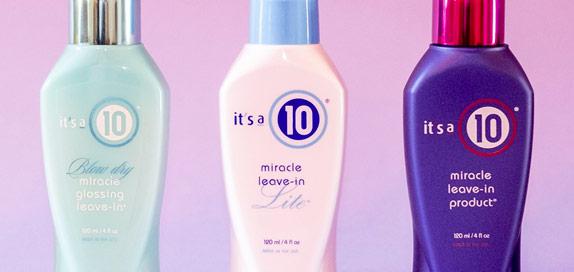 It's A 10
Embrace the It's A 10 line up of leave in conditioners, shampoos and conditioners. Make sure that you sign up with us so that you are first to know about their deals and promotions.
4 products found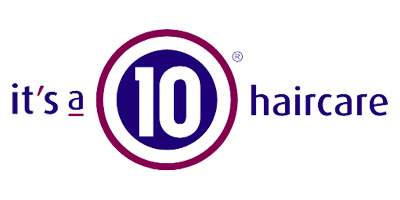 After becoming an accomplished hair stylist with over 20 years of experience, Carolyn Aronson was frustrated at the lack of multi-purpose products and took matters into her own, highly-skilled hands. She founded It's A 10, one of the very few female-owned professional, hair care brands in the world, with the intention to provide top-rate, affordable hair products that deliver salon-worthy results from the comfort of the home.
Instead of formulating forgettable formulas with only one purpose, It's a 10 create multi-functional products that offer a combination of 10 benefits. Efficient and easy-to-use, their deluxe range comprises leave-in shampoos, conditioners and masks that bring out the best in your locks. Championing the phrase 'strength in simplicity', their effective formulas produce silky, shiny and healthy hair with a cashmere-soft texture.
The efficacy of their luxurious remedies saves you time, money and space in your bathroom. Why buy numerous hair care products when you can use only a few multi-purpose products that achieve the same results? For convenience and quality, shop the superb selection from It's A 10 and enjoy multiple benefits in every use.
Where are It's A 10 products sold in the UK?
It's A 10 products can be bought online in the UK from Allbeauty.
Frequently Asked Questions about It's A 10
Do they use alcohol in their formulas?
Not all of their products are alcohol-free. Please use our site filters and check product ingredients.
Are It's A 10 sulphate free?
They have some products with sulphates in the formulae. Shop It's A 10 sulphate-free products by using our filters
Parabens are often mentioned when talking about cosmetic ingredients. Do they feature in It's A 10 products?
Parabens have been used for many years in cosmetics to prolong product shelf life, however there are concerns about their use. It's A 10 features some paraben-free products, use our sort options to find them.