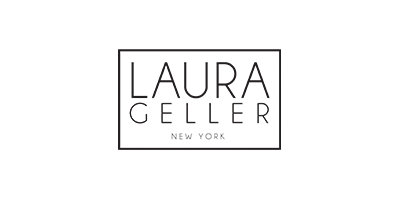 Laura Geller
From a young age, Laura Geller has had an undying love for beauty. So much so, that her passion led her to the bright lights of Broadway, working as a successful makeup artist behind the scenes on celebrities and socialites alike.
But, it was Geller's dedication and devotion to making makeup work for real women that inspired her to launch her own beauty brand over 20 years ago on QVC. Standing strongly by the belief that beauty is for everyone, Laura Geller makes makeup that is uncomplicated, mistake-proof and fun.
Single-handedly she has pioneered the primer, as the Spackle collection of primers has become nothing short of iconic and a staple product in the makeup bags of many women. In addition, Laura Geller is also best known for her collection of Baked cosmetics – handmade in Italy, baked for 24 hours on terracotta tiles and a cult favourite amongst many.
From natural, no-fuss looks to party glam and the latest beauty trends, Laura Geller is a brand that understands individual beauty, catering to all and helping you to become your most beautiful self.