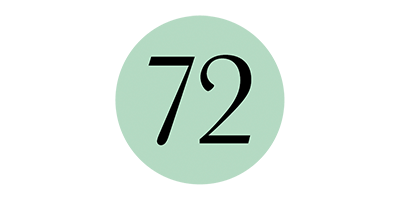 72 Hair
72 Hair is the hair brand that allows you to achieve glossy locks with minimal effort.
Founded by the Green's, a three-generation strong family of hairdressers with over 40 years of experience, 72 Hair prides itself on selecting the finest ingredients to make the most prestigious and professional formulas.
Products have been specially formulated to supply salon-style results from the comfort of your own home and have been made with all hair types in mind. Indulge in locks that are frizz-free, manageable and full of shine as professional-grade ingredients have been paired with the expertise of experienced stylists.
Shop their award-winning Intense Moisturising Shampoo, or browse alternative formulas that will leave your hair beautiful and bouncy.