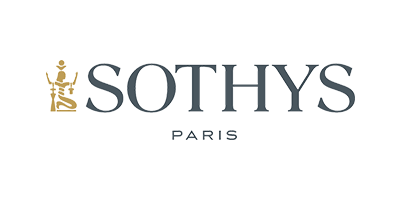 Sothys
Sothys has excelled in the design of exceptional luxury formulas ever since its 1966 inception. By passing innovative methods and impeccable standards down from generation to generation, the brand has ensured its reputation as a cosmetics institution par excellence.
The Mas family, originators of the brand, remain its custodians today. With an eye on both the past and the future, they have divided Sothys' attentions between Paris and the family's native south-west. There, in Corrèze, you'll find the brand's research and production centres, along with the organic garden that helps give each formula its distinctive character. In Paris, meanwhile, the flagship store shares the cityscape with the internationally-renowned training centre.
Across both locations, Sothys' scientists and creatives draw inspiration from nature, distilling its distinctive energy into a series of superlative formulas. By balancing effectiveness against sensoriality and its own distinctive signature, Sothys continues to deliver on its well-deserved reputation for exquisite luxury.