Bioré
Browse the Bioré range of skin care. Be sure to add a sale alert so that you are always aware of the brand's deals and promotions.
10 products found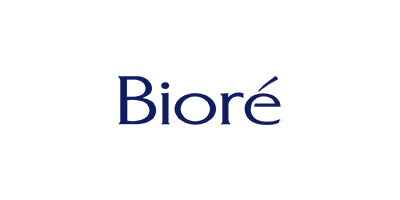 Founded in 1980 by Japanese chemical and cosmetics company Kao Corporation, Bioré has become the UK's number one brand when it comes to pore care. Bringing us the best in strips, scrubs, masks and cleansers, Bioré's product line is here to help purify your face and bring harmony back to your skin.
Harnessing the cleansing powers of charcoal and baking soda, Bioré helps you on your way to cleaner, brighter skin in a matter of days. Free your face from dirt, grime, oil residue and stubborn makeup and exfoliate those dead skin cells away to make way for healthy new ones.
Your skin will be free from bacteria, which is the main cause of clogged up pores, blemishes and blackheads, and you'll absolutely love how glowing and healthy your skin looks.
Whether you suffer from enlarged pores, pimples or over-oily skin, Bioré boasts an array of products to target your specific concerns and have you on your way to a better complexion.
Frequently Asked Questions about Bioré
I have sensitive skin and often experience allergic reactions with cosmetics. Is Bioré suitable for me?
Some of the products in the Bioré range are classed as hypoallergenic (or less likely to cause allergic reactions). These are clearly marked on product pages.