Alexander McQueen
Enjoy the Alexander McQueen line up of fragrances. Make sure you add a sale alert so that you are always aware of product deals and promotions.
2 products found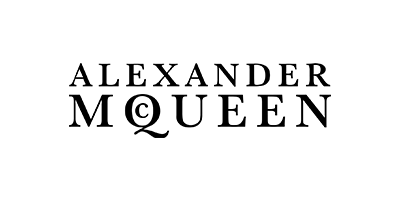 The story of Alexander McQueen has passed into British fashion folklore. The youngest of six children, he left school to pursue a burgeoning passion in clothing, a decision that would leave a lasting imprint on the clothing rails, perfume counters and collective consciousness of the country - and world – at large.
At the age of 16, he was offered an apprenticeship on Savile Row, where he mastered the technical elements of tailoring, before moving onto first a theatrical costumier's, then Milan, and ultimately Central Saint Martin's. It was here that his MA collection was notoriously bought in its entirety, providing the launching pad for a lifetime of awe-inspiring, irreverent designs.
Quite aside from runway shows that featured smashing glass, boxfuls of moths and robotics, Alexander McQueen became an increasingly familiar name in the world of cosmetics. His influence is keenly felt in the gorgeous aesthetics of each individual flacon, but also in the unbridled creativity that's at the heart of each sensory composition.
Where can you get Alexander McQueen products in the UK?
Alexander McQueen products can be bought online in the UK from Fragrance Direct.
But with such a saturated market, it can be tricky figuring out which is the best place to buy Alexander McQueen products for the cheapest price. That's where we come in. Cosmetify helps by showcasing all the prices from multiple retailers and letting you order online. This means we compare the costs so whether you're looking for fragrances, you can easily find the cheapest price on all your favourite bits and bobs.
And if your go-to products are out of stock, just set up an alert and we'll let you know the minute it's back.