Percy & Reed
Embrace the Percy & Reed range of conditioners, shampoos, hair masks and more besides. Be sure that you add a sale alert so that you are always aware of Percy & Reed sales and deals.
47 products found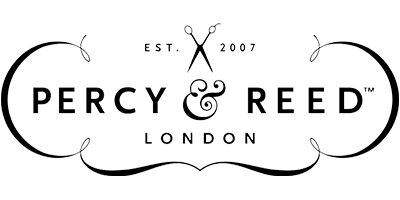 Here's a recipe that your hair will love. First, take one leading session stylist. Then, spice things up with the addition of London's top salon stylist.
And – voila. You have Percy & Reed, a brand that brings under one name decades of experience tending the locks of the rich and famous. There's a not inconsiderable amount of talent involved too, as both Paul 'Percy' Percival and Adam Reed cut their teeth working with the best in the business, perfecting their own haircare instincts in the process.
Besides their credentials, however, they were also united by a desire to make what they had learned readily available to everyone, not just the clientele of exclusive salons. The duo duly teamed up, and opened their own London salon, to great success.
Except they weren't done there. The next logical step was to produce their own range. And not just any range. Not only are all products developed and made in the UK, they also involve no animal testing, contain no parabens and are suitable for vegetarians.
From a perfectly perfecting wonder balm to the bountifully bouncy volumizing conditioner, Percy & Reed are immensely proud to present their award-winning range.
Frequently Asked Questions about Percy & Reed
Parabens are often mentioned when talking about cosmetic ingredients. Do they feature in Percy & Reed products?
Percy & Reed products are produced without the use of Parabens.
Can I get silicone-free products from them?
They do have some silicone-free products, which you can find by using our site filters.
Are Percy & Reed sulphate free?
They have some products with sulphates in the formulae. Shop Percy & Reed sulphate-free products by using our filters
I only buy brands that don't use animal-derived ingredients or animal by-products. Is Percy & Reed suitable for me?
The majority of Percy & Reed products on our platform are not suitable for those following a vegan routine. However, Percy & Reed does have some products that are formulated without animal-derived ingredients or by-products, which you can see by selecting the appropriate filters.
Paraben Free
Vegetarian Friendly