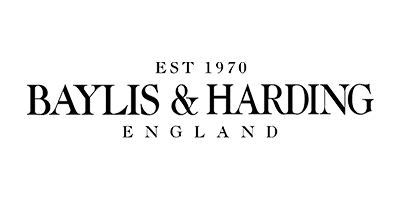 Baylis & Harding
If you haven't already got this brand stashed away in your bathroom then you'll definitely know of someone that has. Baylis and Harding have become one of the nation's favourite bathroom brands that pride themselves on teaming affordability with luxury, making them an all-around crowd pleaser.
Originating from Worcestershire, the British brand provide delightfully-scented bathroom products that boast a luxe design to lighten up any household bathroom. From shower gels to body lotions and hand washes, Baylis and Harding honour their ability to not test on animals when creating top-notch, reliable products.
The brand aren't shy when it comes to delivering liberal dosages of some of the finest ingredients – a quality that gives each and every product its undeniably lavish fragrance. Within the range, you can expect to find ingredients that span from sweet mandarin to black pepper for exotic, inviting aromas.
Shop amongst some of the best gift sets and bath oils to enhance your next bath time.