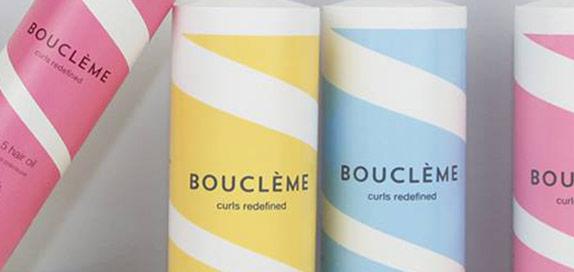 Boucleme
Explore the Boucleme collection of hair care. Make sure that you add a sale alert so that you never miss Boucleme discounts and deals.
Best Selling Boucleme Products
Boucleme Styling Products
Everyone is welcome to enjoy the malleable styling products from Boucleme, but they are designed to make luscious curls even more lustrous (sorry to all our straight-haired fans).
If that wasn't impressive enough, they formulate each potent gel and cream using only plant-based ingredients, perfectly complementing a vegan lifestyle. Natural and cruelty-free, the wholesome collection allows you to enjoy gorgeous curls with a clean conscience.
Give texture and definition to your curls, breathing a stream of moisture into each strand. Enjoy curls that are hydrated, tighter and more defined with the bright and colourful bottles that you love to decorate your bathroom.
Boucleme's bestseller, this Curl Defining Gel has grown into the curl-obsessed brand's emblem. It's not just the the go-to styling product in Boucleme's range, it's the best product for curly hair across every brand and every range. It's that good.
Standing out in your bathroom with the bright yellow bottle, the potent formula stands out in quality, calibre and efficacy. It's easy-to-use, non-sticky and delivers true definition to each curl without leaving white residue. Long-lasting and malleable, enhance each curl with this top-drawer styling gel.
£15.00
Boucleme may be cliquey when it comes to only catering to our curly-haired customers, yet their organic styling gel is tailored to both sexes.
Rich in aloe vera and coconut oil, it adds hydration and softness to all curl types. The entirely natural formula is free from nasties and utilises the potency of plants to deliver a strong hold that lasts throughout the day.
Non-sticky and lightweight, the strengthening styling gel produces a natural looking finish without that pesky residue lingering between each strand.
£17.60

£22.00
Breathe rivers of moisture into each strand with this hydrating Curl Cream. Designed to combat frizz and protect against humidity (you don't want to end up like Monica in that episode of friends), it's a must-have to maintain troublesome curls.
The softening properties of kukui nut oil, castor oil and coconut extract condition each cuticle from the follicle to the tip, making it easier to achieve definition with each ringlet. Organic and vegan, the curl cream makes your hair easier to style, silky-smooth and with undeniable clarity.
£19.00
Boucleme Shampoo & Conditioner
We admit that it's more fun to style your hair, but the hydrating, nourishing and moisturising qualities of shampoos and conditioners makes it easier to sculpt those luscious curls. Without an enriching shampoo and conditioner duo it's impossible to get texture, definition and moisture in your lustrous locks.
Achieve soft and smooth tresses with Boucleme's vegan and cruelty-free range, utilising the soothing properties of plants to formulate a deluxe collection. Whether it's with an exfoliating shampoo or a calming conditioner, you can enjoy gorgeous ringlets that are a dream for curly hair with Boucleme's top-class selection. Find the bestsellers here.
Among Boucleme's bestsellers, this aromatic conditioner softens, hydrates and moisturises each follicle to get the best out of your curls. The smooth, creamy texture is a dream to run between your hair and the invigorating aromas lace each strand with an irresistible scent.
Powered by the soothing blend of aloe vera, coconut oil and argan oil, the enriching formula is brimming with hair-loving ingredients to produce a cashmere-soft touch.
Vegan and organic, add bounce to your hair without weighting it down with Boucleme's natural conditioner.
£17.00
It doesn't matter what sex you are, curly hair needs to be nourished. Boucleme realise that curly hair is the same for everyone, therefore they've made an enriching conditioner to hydrate, soften and moisturise your luscious curls.
Organic and natural, the vegan formula harnesses the soothing benefits of aloe vera, argan oil and coconut oil to produce smooth ringlets with true definition.
Breathe moisture into each cuticle, from the follicle to the tip, resulting in healthy, bouncy hair with a radiant shine.
£15.20

£19.00
Allow your lustrous curls to flourish with a healthy scalp that's free from dead skin, bacteria and excess residue. You can have the most potent styling product but your curls won't blossom into gorgeous ringlets in the wrong environment.
Hydrogenated castor beads stimulate your cuticles to produce bouncy curls with refined definition. Lightweight and milky, the creamy texture evokes a cooling sensation that's a dream to run through your tresses.
Powerful enough to be only used once a month, Boucleme's bestselling shampoo is a simple way to let your curls thrive.
£26.00
Boucleme Treatments
Curly hair is famously difficult to care for: whether you have tight ringlets or long, wavy locks, our hair becomes dry, coarse and brittle without the right treatments.
Boucleme appreciate the struggles we go through and have created a deluxe collection that caters to our every need. Cleanse unkempt hair, breathe moisture into lacklustre tresses and deliver hydration to dry areas with this diverse selection.
The potency of the range is even more impressive when you consider it's almost entirely powered by the properties of plants; Boucleme use natural, organic and vegan ingredients where possible, helping you to achieve cleansed hair and a clean conscience.
When it comes to achieving defined, luscious and softened curls, moisture is key. Curly hair becomes drier quicker than straight hair, therefore it's imperative to have treatments, conditioners and styling products that restore its moisture levels.
Add moisture and hydration to dry areas with the enriching blend of prickly pear seed oil, marula oil and marufa butter. Enjoy softened and smooth locks that are stronger with improved elasticity and enhanced definition.
As well as softening your tresses, the plant-based remedy prevents breakage, encourages growth and detangles knots.
£20.80

£26.00
Create a healthy scalp that allows your curls to flourish and blossom with this hydrating curl cleanser. Banish dirt and impurities from the scalp, remove excess residue and exfoliate dead skin in just one use - how's that for efficiency?
This potent remedy is powered by a soothing stream of natural, cruelty-free and vegan ingredients to breathe hydration into each cuticle. Powerful yet gentle, the plant-based formula can be used every day to help you achieve thicker, fuller locks rich in natural oils.
£17.00
Cleanse those gorgeous curls with a stream of natural, organic and vegan ingredients. Boucleme's green bottle represents the goodness that's inside: aloe vera, coconut oil and argan oil breathe moisture into each cuticle to produce bouncy curls with visible definition.
The gentle potency of this plant-based treatment allows you to add hydration to dry areas without stripping away your natural oils. Banish impurities, remove dirt and abolish excess residue to reveal silky-smooth, nourished locks with an irresistible scent.
£12.00

£15.00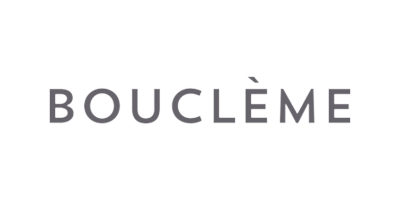 Boucleme are on a mission to redefine what it means to have curls.
They understand the specific needs and difficulties that surround curlier hair types: how hair is both drier and more delicate, how it needs extra nourishment, and how each individual fibre requires strengthening from the inside out.
That's why each Boucleme product is full of high-performance actives, perfect for restoring vitality and moisture to tired hair. With their simple three-step system, the brand gives you everything you need to cleanse, condition and define. Say hello to beautiful, healthy curls that look just as nature intended.
Besides an intense passion for curly hair, the brand is also an advocate for environmental and ethical concerns. At all times, they adhere to strict rules on sustainability and fairness. Fairtrade ingredients are utilised wherever possible, all packaging is recyclable and every ingredient is biodegradable. But it doesn't end there. Boucleme's commitment to naturally-derived remedies means that you'll find no chemical nasties in any of their products. And, of course, they never, ever test on animals.
Tested on real curls, for real curls, these blends are formulated to revolutionise your hair care routine.
Why We Like Boucleme
"Our locks have never looked better, and it's all thanks to Boucleme. This hair care brand truly looks after curls, coils, waves and ringlets by creating nourishing formulas that cleanse, condition and define. As frizz and tangled tresses are made a thing of the past, we can look forward to every day being a good hair day.  "
Carly Cochrane, Beauty Editor
Where can Boucleme products be bought in the UK?
You can get Boucleme products from a number of leading and well-known online retailers in the UK, including HQHair, Look Fantastic, Mankind and more. Feel Unique also sell these products.
Save money on hair care, as we compare the prices across different retailers on the web.
Frequently Asked Questions about Boucleme
Does Boucleme use phthalates in their products?
Boucleme don't put any phthalates in their products or formulas.
I prefer to shop sulphate free. Are there sulphates in these products?
Boucleme products do not contain Sulphates.
Do they formulate their products with Parabens?
You will not find parabens appearing in any Boucleme product ingredients list.
Are Boucleme products, formulations or ingredients cruelty-free and not animal-tested?
Boucleme are a cruelty-free brand. They never test their products or ingredients on animals.
I am a Vegan. Can I use Boucleme products?
The majority of Boucleme products are vegan. However, a handful contain animal-derived ingredients. Vegan-friendly products are clearly labelled across the site.
Does this company operate a Fair Trade policy?
Boucleme use fair trade ingredients wherever possible.
Do they use any silicone in their formulas?
Boucleme uses silicone in some of their formulas. Hide these by using our filters.
Is alcohol an ingredient in any of their products?
Not all of their products are alcohol-free. Use our site filters to find the products you want.
Do they have any mineral oil-free products?
Not all of their products are mineral oil-free. Use our filters to find the ones you want.
In what country are the products made?
The products are made in the U.K.
Phthalates Free
Sulphate Free
Paraben Free
Natural