Lancaster
Explore the Lancaster collection of anti-ageing skin care, day creams, sun protection for the face and more besides. Be sure that you add a brand alert so that you never miss product discounts and deals.
102 products found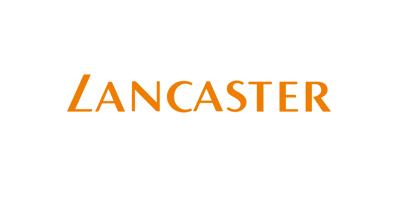 The story of Lancaster begins with an encounter between two men. Georges Wurtz and Dr Eugene Frezzati were united by their passion for skin care, and their decision to found Lancaster couldn't have come at a more opportune time.
In the post-war world, women were rediscovering how to best take care of their skin. Seeking to provide a solution, the duo set up their laboratory in Monaco – in the Boulevard Princess Grace, to be exact. This would prove a happy premonition as Princess Grace Kelly herself became one of the brand's most loyal and active ambassadors, going so far as to present Lancaster with the court's royal seal.
In choosing orange – rather than the traditional brown – for their colour, the brand was marked from the start as something different. Their most significant innovations, however, came in the formulas themselves. Not only were Lancaster the first to offer boosters in a tan deepener, they also introduced oxygen into the mix, harnessing its healing and rejuvenating properties.
Having anticipated the trend towards greater skin protection, the brand is today a worldwide authority, and still distinguished by its originality of thinking.
Frequently Asked Questions about Lancaster
Is there alcohol in these products?
Lancaster avoid using alcohol as an ingredient in their products when possible.
Are Lancaster products free from synthetic fragrances?
For those who wish to shop fragrance-free, select this option from the Lancaster filter on this page.