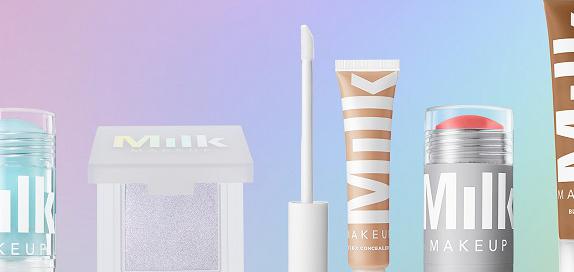 Milk Makeup
Discover the Milk Makeup assortment of makeup and skin care. Be sure to sign up with us so that you always get informed about the brand's offers and discount codes. Read More
Why We Like Milk Makeup
"Here at Cosmetify we love all things Milk Makeup. Not only are their formulas nourishing, but the sleek packaging is an incredibly cute addition to our makeup bags and bathroom cabinets. Standouts include the new Vegan Milk Moisturiser and the unbeatable Flex Concealer. And FYI Milk Makeup use no nasty ingredients!"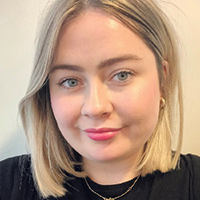 Written by Rebecca Jenkinson, Beauty Editor
169 products found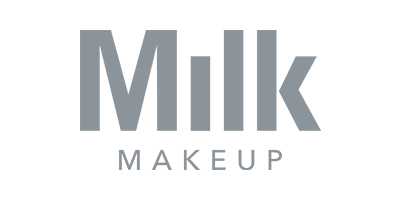 Milk Makeup is the cosmetics brand that hit the beauty headlines for its vegan, cruelty and paraben-free product range.
Born in 2016 at Milk, a creative photography studio in downtown New York City, Milk Makeup is the collection that's making waves when it comes to 'clean beauty'. So much so, that they already boast a huge online presence, with over one million followers on Instagram.
Believing that good ingredients equals epic payoff, they promise to provide only high-quality formulas that utilise natural alternatives to animal by-products. That means you can expect the likes of watermelon extract and mango butter to replace honey and beeswax in your favourite products.
When it comes to inspiration, Milk only has to turn to their community and culture. Personal style and experimentation powers their products, as they firmly believe self-expression is not just about how you create your look, but what you do in it.
Shop their range here at Cosmetify and discover the likes of the best-selling Milk Makeup Blur Stick Primer, KUSH High-Volume mascara and liquid matte foundation.
Frequently Asked Questions about Milk Makeup
Should I shop their products if I am going mineral oil-free?
They are a completely mineral oil-free brand.
Lots of negativity surrounding parabens lately, do they feature in these product?
There are no products from this brand in our database that contain parabens.
I like to avoid so called 'nasties' like sulphates. Are Milk Makeup formulations sulphate free?
Milk Makeup are a free-from-sulphates brand.
I only use vegan-friendly products. Is Milk Makeup for me?
To our knowledge, Milk Makeup do not use animal-derived ingredients in their formulations and are a vegan-friendly brand.
Are Milk Makeup formulas and products cruelty-free?
None of their raw materials or finished products are tested on animals so their status is cruelty-free!
Are all of their products free from artificial/synthetic fragrances?
A lot of the Milk Makeup range is formulated fragrance-free. Narrow the search by using our sort by options.
Do any of these products contain alcohol?
Milk Makeup does have some alcohol-free products, which you can find by applying the appropriate filter.
I want to buy silicone-free products. Do Milk Makeup have any?
Not all of their products are silicone-free. Make sure you're getting the products you want by using our filters and checking ingredients.
I tend to prefer products that are Ophthalmologist approved. Are these?
Relevant products (i.e. those to be used around the eyes) are labelled as ophthalmologist tested.
Do they use phthalates in their formulas?
Not all Milk Makeup products are phthalates-free but you can use our filters to find the ones that are.
In which country do Milk Makeup make their products?
New York, the USA is where the Milk Makeup range is produced.