Balmain
Discover the Balmain selection of hair brushes & combs, shampoos, hair masks and other products. Make sure you add a sale alert so that you always get informed about Balmain discounts and deals.
66 products found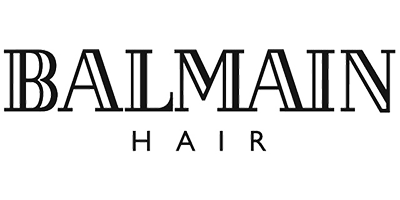 The Parisian house of Balmain is a 40-year-old haircare brand that has after all this time managed to retain its unique stance as both a historic French house of fashion and a leading trend-setting brand. The Balmain Paris fashion house was founded by Pierre Balmain in 1945 after he realised that hair is an important and essential part of a ladies appearance and personality.
Now, this legendary brand has transformed from its past feminine, elegant style to being renowned for edgy and sexy hair looks. This is the brand behind the worldwide patent on DoubleHair; an exclusive weft extension system developed by Balmain Hair Couture in 2011 that kickstarted the love for their famed extensions and hairpieces products.
But Balmain is always raising the bar with their hair care products, their recent bestsellers include luxury products that will give you stunning textured hair with minimal effort and a range of beautiful fragranced hair perfumes.Get fabulous locks with gorgeous volume and minimal frizz with Balmain Hair.
Frequently Asked Questions about Balmain
Are Balmain producing their products sulphate-free?
Many of their products are not sulphate free. If you wish to shop for products without this ingredient please use our sorting options.
Lots of noise about parabens these days, is this a paraben-free brand?
Most of their products on our platform are not free from parabens. If you're interested in viewing only paraben free products please narrow your search with our filters.