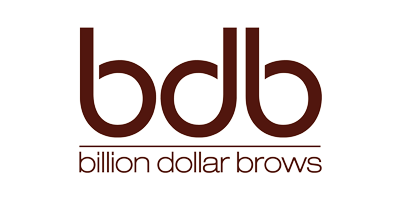 Billion Dollar Brows
Introducing Billion Dollar Brows, the eyebrow line that was birthed in a Los Angeles apartment in 2004 before successfully taking over the world.
It all began when eyebrow-obsessed Natalie Plain was uninspired and unimpressed with the products that were available on the market. Deciding to take the matter into her own hands, she visited a cosmetic lab and pitched her idea for a revolutionary brow brand.
Now, over 14 years later, Billion Dollar Brows is stocked across the globe in thousands of retailers, salons and spas and is a favourite amongst beauty and brow lovers.
With brow powders, gels, pencils, kits and tweezers all up for grabs, you can count on Billion Dollar Brows to keep you up to date with the latest trends. And, in each and every product you can indulge in a quality that is cruelty-free and provides real results – AKA, the three things Natalie prides her brand on. So much so, that she has expanded to cruelty-free, vegan, charcoal-infused makeup brushes.
Framing your face has never been easier. Shop now for peace, love and brows.