Revive Collagen
Embrace the Revive Collagen selection of skin care and wellbeing products. Remember to add a brand alert so that you don't miss out on product deals and promotions. Read More
6 products found

Co-founded by Samantha Faiers (who you may recognise from the ITV reality series, The Only Way Is Essex), and with Amanda Holden as brand ambassador, Revive Collagen is a beauty brand that'll give you an A-lister appearance.
Over the years, Sam Faiers has tried plenty of skincare brands in hopes of achieving a flawless complexion. It wasn't until she discovered collagen that she noticed a visible change in her skin, as breakouts became less frequent, fine lines were less visible and her skin felt firm and plump. She even noticed a positive change in her hair and nails. It was this transformation that inspired Sam to create Revive Collagen.
Revive Collagen is a game-changing ingestible skincare brand, providing real results for women of all ages. The superior collagen drink is the ultimate anti-ager, plus it's tasty and can be consumed on-the-go – perfect for busy lifestyles. Revive Collagen use a unique formulation that your skin, hair, nails and joints will love. Type 1 hydrolysed marine collagen, which is the most plentiful collagen in our bodies, is combined with a hyaluronic acid and aloe complex, to improve skin elasticity, firmness and hydration.
Younger looking skin starts from within, and Revive Collagen is here to ensure that you're always putting your best face forward.
Why We Like Revive Collagen
"Revive Collagen serve up superior collagen drinks that are packed with anti-aging benefits and great tasting flavor. Ideal for busy lifestyles, on-the-go or at home, the nifty sachets allow you to hang onto a youthful appearance, with minimal effort required."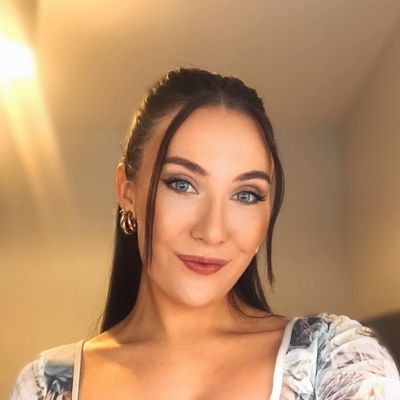 Written by Carly Cochrane, Beauty Editor
Frequently Asked Questions about Revive Collagen
Revive Collagen claims to be cruelty-free, but what does that mean?
As a cruelty-free brand, Revive Collagen does not incorporate animal testing into its development or production regime, nor does it authorise any third parties to perform animal testing on its behalf.
I only use vegan-friendly products. Is Revive Collagen for me?
Most of the Revive Collagen products featured on our site are not vegan-friendly, but you can view those that are by simply looking for the vegan icon on the relevant product page.
Whereabouts is the Revive Collagen range produced?
Revive Collagen products are manufactured in the U.K.