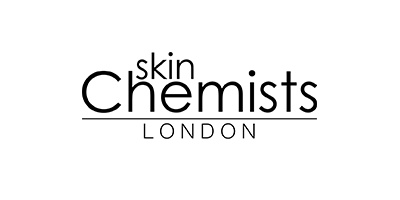 skinChemists
With over 50 years of skincare expertise under their belts, skinChemists have mastered the art of creating ingenious products that provide you with elite, sumptuous skin.
Boasting world-wide distribution and a seriously impressive fan base, skinChemists have dominated the skincare industry with their ingenious formulations. With a diverse range of personalised skin treatments, it's easy to see why this brand has become a cult favourite. They provide skincare rituals and treatments that are made with love, dedication and passion to enhance the skin's vitality and well-being.
Their revolutionary and eccentric ideas lead the company's research centres in both the UK and Florida, pushing the product designs and formulations ever forward. skinChemists go above and beyond to create globally renowned formulas that love the skin you're in.
The company works alongside a range of chemists, pharmacists, scientists and beauticians worldwide to perfect every angle of each product. With a well-rounded barrel of knowledge applied throughout the range, each and every formulation is able to work its utmost effort on your skin.