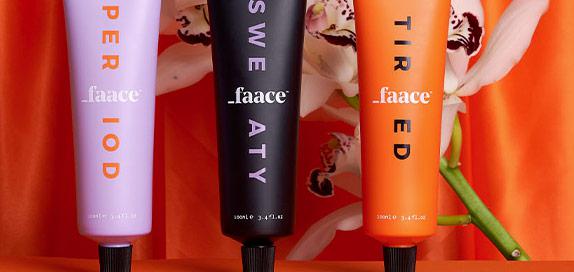 7 products found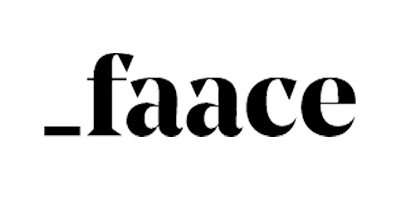 Faace is the solution to skin that's disrupted by life. We're talking tiredness, time of the month, anxiety, over-exercising and under-sleeping; they know just how easy it is to for skin to self-sabotage when stressed.
That's why they've created a collection of fuss-free, prescriptive skincare that's uncomplicated, versatile and results-driven, so that you can keep up with your ever-evolving faace.
You never have to worry about re-evaluating your skincare routine again, as their do-it-all products are already one step ahead. Their formulas utilise natural actives and an unmatched sensory experience, so that you can answer to every skin situation, without slowing down.
Discover everything from Period Faace to Tired Faace and Sweaty Faace and conquer your skincare routine once and for all.
Why We Like Faace
"Faace is the skincare brand we can always rely on. Whether we're struggling with a hormonal breakout, feeling fatigued or dealing with hot flushes, their collection of straight-talking skin solutions help keep our complexion cool, calm and collected. Their fuss-free formulas slot nicely into any and every skincare routine, so we never have to worry about overhauling the lot!  "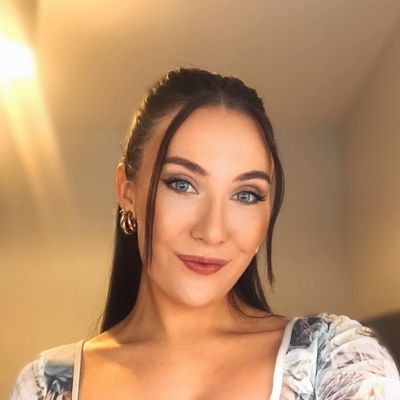 Written by Carly Cochrane, Beauty Editor
Frequently Asked Questions about Faace
Are Faace products free from synthetic fragrances?
Their products are fragrance-free.
Is there alcohol in these products?
Faace avoid using alcohol as an ingredient in their products when possible.
Do these products have paraben-free formula?
Like a lot of brands these days, parabens do not feature in their product formula.
I'm avoiding products with phthalates. Can I still shop from this brand?
Faace don't put any phthalates in their products or formulas.
I prefer to use vegan-friendly brands. Do Faace products fit this criteria?
Faace is a 100% vegan brand, meaning it does not use animal derivatives of any kind in its products. This includes animal by-products.
Does this brand test its products or formulas on animals?
Their product line is 100% cruelty-free. As such, Faace never tests products or formulations on animals.
Where in the world do Faace produce their product line?
They produce their products in the U.K.