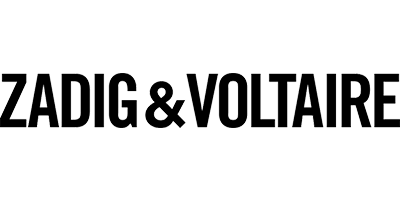 Zadig & Voltaire
Zadig & Voltaire began in 1997 in a Paris fashion house and was founded by fashion designer, Thierry Giller.
The Zadig style resembles a rock chic and casual spirit with a young attitude. Representing its Paris heritage, the brand offers luxury clothing, where cashmere is made easily available and basic items are made to be worn in a new fashion.
With great success in the clothing industry, a fragrance collection that was inspired by both contemporary art and 'real, young rock', was introduced for both men and women
The fragrance for him − THIS IS HIM! − captures the urban and arty nature of an adventurer with peppery grapefruit, incense and soft vanilla, while the female fragrance – THIS IS HER! – combines a beautiful blend of florals and jasmine, which is then complemented by a touch of soft vanilla, to create an incredibly irresistible scent.
Both the Zadig man and woman unite through these fragrances, within a sensual rock 'n' roll attraction.