Miller Harris
Embrace the Miller Harris collection of women's eau de parfum, eau de parfum for men, scented candles and more today. Make sure that you add a sale alert so that you never miss product discounts and deals.
74 products found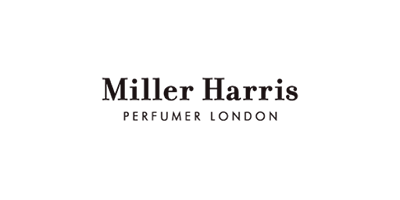 Originally finding her feet in the fashion industry in Paris, the perfect place to learn the trade, Lyn Harris has brought her brand to England's capital city by building several branches around popular parts of London.
It's a testament to the calibre of Miller Harris' range that the Mayfair Hotel have recently become a partner of the high-end brand, filling their interior with the intoxicating aromas evoked from the vast selection. Such is the prominence of Miller Harris in Mayfair, every pleasing fragrance may have been emitted from one of their numerous products.
Their range, whether intentionally or not, has become a stalwart among London's elegant fashionistas, with the brand having to design bespoke fragrances for high-profile clients. A few big names have wandered into their stores, and none bigger than Samantha Cameron, the wife of the UK's former prime minister; she was buying a gift for Michelle Obama on her first trip to Britain.
It was a huge moment for Miller Harris and bought a lot of popularity their way – not that they needed it – the brand has been a success ever since it began.
Frequently Asked Questions about Miller Harris
Are they synthetic fragrance free?
Their products are fragrance-free.
Are these products alcohol-free?
Some of their products do contain alcohol. Avoid these by using our filters and checking product ingredients.
Do Miller Harris use Parabens?
Parabens are a type of preservative and feature in some of their products. See their paraben-free products using our site filters.
Colourant Free
Fragrance Free