Hempz
Discover the Hempz array of body care. Make sure that you add a sale alert so that you hear about the brand's offers and discount codes.
3 products found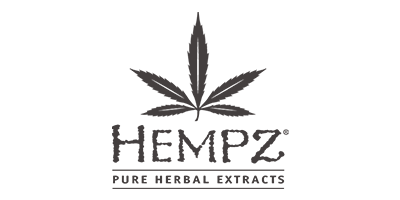 Hempz is a natural beauty brand that has, for over 30 years, been at the absolute forefront of self-care. Which is really a very dry way of saying that it introduced a fantastically potent, culture-disrupting ingredient to numerous skincare lovers across Europe.
That magic ingredient was, and remains, hemp.
Showcasing the ethos that the secret is in the seed, the company utilises organic hemp seed oil (and pure herbal extracts) within all its formulas. You can discover body scrubs and washes, moisturisers and more, which have all been expertly blended to provide smooth and hydrated skin.
As Hempz is dedicated to being a THC drug-free brand (THC being the psychoactive element of the cannabis plant), you can rest assured that products are safe to use and reliable. The brand's products simply tap into the considerable dermatological benefits of the plant, without coming to close to replicating any of its more psychoactive effects.
Not that this should be a surprise to anyone who's already experienced a hemp-based product before, but it's understandable that anyone coming across it for the first time might see some familiar words and immediately leap to a conclusion.
In actual fact, this is simply a guarantee of all-natural, exceptionally effective skincare. Browse our range of Hempz and discover for yourself a collection of luxurious but simple formulas.
Frequently Asked Questions about Hempz
Do they avoid the use of parabens in their ingredients?
For those concerned about parabens, Hempz have a number of products that are paraben-free.
Natural
Vitamin C
Vitamin E