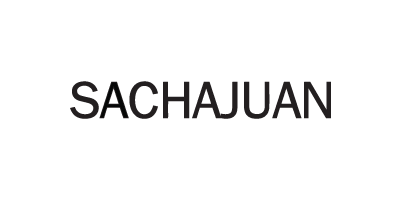 Sachajuan
Sachajuan has taken haircare back to basics. They believe that we have now reached a stage where haircare has become too complex. Luckily for us, the experts behind Sachajuan have made things easier for both stylists and clients alike.
Originally, salon Sachajuan was opened in Stockholm in 1997 by two expert hairdressers, named Sacha Mitic and Juan Rosenlind. Combining their expertise in hair, the pair created a straight to the point, effective range of haircare products which launched in 2003.
Working with Swedish scientists, the brand was able to develop a range of powerful, intelligent and simple products that showcase sublime results. Their philosophy is to avoid marketing gimmicks and provide consumers with the simple, honest truth – letting their products speak for themselves. Only using necessary ingredients, Sachajuan products let their customers know what they're using and why, cutting out the riff-raff and unnecessary sources. The benefits of each product are clearly outlined, including precisely named ingredients and how it's made, allowing consumers to put their full trust in the brand.
Combining style with substance, their products produce fast results that go the extra mile in tending for your hair's needs.
You've viewed 32 of 80 products