Sachajuan
Shop the Sachajuan range of conditioners, shampoos, hairsprays plus lots more. Be sure that you sign up to our alerts so that you don't miss out on brand sales and deals.
87 products found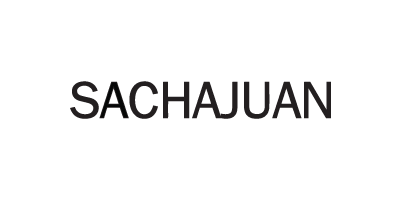 Originally, salon Sachajuan was opened in Stockholm in 1997 by two expert hairdressers, named Sacha Mitic and Juan Rosenlind. Combining their expertise in hair, the pair created a straight-to-the-point, effective range of hair care products that launched in 2003.
Working with Swedish scientists, the brand developed a range of powerful, intelligent and simple products with sublime results. Their philosophy is to avoid marketing gimmicks and provide consumers with the simple, honest truth – letting their products speak for themselves.
Only using necessary ingredients, Sachajuan products tell their customers what they're using and why, cutting out the waffle. The benefits of each product are clearly outlined, including precisely named ingredients, allowing consumers to put their full trust in the brand.
Combining style with substance, their products produce fast results that go the extra mile in tending to your hair's needs.
Frequently Asked Questions about Sachajuan
Is Sachajuan a phthalates-free brand?
Some of their products are phthalates-free and can be found by using our site filters.
Are Sachajuan products fragrance free?
Many of their products are listed as fragrance free. Shop this option by using our sorting options above.
Are these products free from Sulphates?
Some of their products contain sulphates (or sulfates). Filter these out by using our filters above.
Are these products Paraben-free?
Parabens are present in some of their formulations however they do feature some paraben-free products which are labelled across our site.
Are Sachajuan vegan-friendly or do their products contain ingredients derived from animals or animal by-products?
The majority of Sachajuan products on our platform are not suitable for those following a vegan routine. However, Sachajuan does have some products that are formulated without animal-derived ingredients or by-products, which you can see by selecting the appropriate filters.