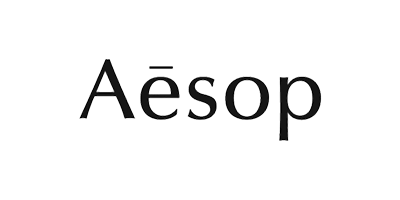 Aesop
Browse the Aesop line up of day creams, skin cleansers, face oils & serums plus others across the spectrum. Make sure you add a brand alert so that you hear about brand discounts and deals.
Best Selling Aesop Products
Aesop Hand Care
Take care of your mitts the luxury way with a little help from the holistic beauty experts at Aesop. Their range of hand care items are known for their nourishing formulas and their even chicer packaging.
Whether you want one for your handbag or one for your kitchen sink, there's a bundle of hand products which are waiting for you. It's time to impress in your bathroom with these indulgent hand washes, hand creams and sanitisers.
Each wash expertly cleanses away impurities and dirt, while the balms hydrate and soften your parched hands. With only the finest ingredients and indulgent aromas, these products elevate everyday activities.
Take daily hand washing to new heights with the iconic Resurrection Aromatique Hand Wash from Aesop. This special treat takes an otherwise simple task and updates it to become something luxurious.
It has a gel consistency that creates a low-foaming solution in water. Not only does it cleanse your hands, but it also combines a beautiful range of oils, including rosemary, lavender and orange, to help soften your skin.
The hand wash is also enriched with a subtle, yet refreshing scent with notes of wood, citrus and herbaceous.
£26.00
Match the hand wash with the Aesop Resurrection Aromatique Hand Balm. This vegan, creamy, rich formula helps soothe and smooth your skin.
Whether it's from over washing or colder, winter months, your hands go through a lot. Take care of them the right way with a hand balm that deeply hydrates the skin, nails and cuticles.
Enriched with cocoa butter, shea butter and almond oil, this cream melts into the skin and soothes any pesky dry patches. But don't worry, it dries matte so there's no unwanted greasy texture.
£21.00
Another fantastic hand care product to add into the mix is the Reverence Aromatique Hand Wash.
This luxury gem from Aesop creates a lavish routine for both you and your house guests. It contains a finely milled pumice to gently exfoliate the skin when washing your hands. This helps revive dry mitts by removing any dead skin cells and smoothing the skin in the process.
It also contains antiseptic properties to ensure your hands are cleansed and purified. And, like all Aesop products, it contains a delightful, irresistible aroma. This time a woody, earthy scent, which leaves your hands smelling fresh and clean.
£26.00
Keep your hands intensely moisturised with the Reverence Aromatique Hand Balm from Aesop. It's a go-to solution for your parched, dry and cracked hands. Simply massage a small amount into your palms, nails and cuticles as often as required for soft, supple results.
The balm has a featherlight and non-greasy texture that feels comfortable of the skin. It's also enriched with a blend of nourishing goodies, such as lactic acid, potassium, almond oil and coconut oil.
Better still, it's perfect for eco-conscious beauty lovers as its both vegan and cruelty-free.
£21.00
Aesop Skin Care
Cleanse, tone and moisture with the Aesop skin care range. With a plethora of luxury formulas on offer, you're truly spoilt for choice.
No matter your skin type or concern, Aesop have a wide array of products to suit your routine. Discover hydrating cleansers, gentle exfoliators, indulgent face masks and nourishing moisturisers. The aim with these products is to keep your skin in its very best condition, using only high-quality, scientifically backed, skin-enhancing ingredients.
Find your favourite formulas today and update your daily skin care regime.
Skin feeling a little parched? Don't worry, Aesop have just the answer. Their Mandarin Facial Hydrating Cream is a staple skin care product all year round, thanks to its lightweight, yet nourishing formula.
Enriched with a zesty combination of mandarin, tangerine and lemon, the moisturiser helps revive dull, tired skin with a boost of hydration. It also helps balance and tone the complexion, with a shine-free, matte finish. This makes the cream a great option for normal to combination skin types.
£37.00
Exfoliation is an important part of any skin care routine, which often gets overlooked. Well not anymore, thanks to Aesop. Their Purifying Facial Exfoliating Paste is a must-have in your bathroom cabinet.
The creamy paste uses finely milled quartz and lactic acid to wash away dead skin cells and remove impurities and product build up. This helps reveal radiant, clear and healthy-looking skin.
Better still, it contains a blend of lavender, evening primrose oils and rosemary leaf to soothe your complexion so your skin feels soft and oh-so-supple.
£37.00
Start your skin care routine with the Aesop Fabulous Face Cleanser. This gentle solution helps wash away the worries of the day and, of course, the build up of impurities, dirt and excess oils.
After massaging across your face, neck and décolletage, your skin will feel refreshed and rejuvenated. The formula doesn't strip your skin of its natural oils, but it instead imbues your complexion with a plethora of nourishing ingredients, such as olive oil, aloe vera and chamomile.
£23.00
Whether you have stressed out, problem-prone skin or just need to show your face a little extra TLC, this Damascan Rose Facial Treatment is the perfect option for you.
Aesop have created this treatment to help normal to dry and distressed skin types. It uses a potent blend of vitamins, fatty acids and plant extracts, such as neroli blossom and violet leaf, to help deeply nourish and hydrate your precious complexion.
A little goes a long way, so simply add a few drops on your palms and gently massage across your cleansed, toned skin.
£45.00

£55.00
Aesop Body Care
Aesop's range of nourishing goodies also extends to must-have body care items. As well as having nourishing formulas, their body care range also have the same minimalistic, chic packaging, which make them a fabulous gift for yourself or for a beauty-obsessed loved one.
From body cleansers to scrubs, there's a product to suit every type of routine. They utilise similar botanical ingredients as the facial products, which help cleanse away impurities, while imbuing you with intoxicating scents.
Better still, they help you achieve soft, smooth and supple skin across your whole body all year round.
Make bathing a luxury time of the day with an indulgent treat from the cosmetic experts at Aesop. Their Geranium Leaf Body Cleanser helps wash away daily impurities, dirt and grime, while also invigorating the senses with a delectable aroma.
Allow the citrus and fresh scent to awaken your mind and body, setting you up for a great day ahead. It contains a range of mandarin oils and bergamot rind oils to moisturise the body, leaving you with super smooth, soft skin throughout the day.
£13.00
Make sure you treat your body with the same reverence as your face by using the Aesop Geranium Leaf Body Scrub.
This gentle exfoliator utilises pumice, bamboo stem and botanical oils to remove dead skin cells from your arms, chest and legs. Simply massage across your skin to reveal clearer, smoother and healthier-looking skin in an instant.
With regular use your skin becomes softer to the touch and feels clarified and revived. Follow with your favourite body moisturiser for best results.
£27.00
The Petitgrain Reviving Body Gel is perfect for sunburnt, irritated or inflamed skin. Whether you've spent a little too much time in the sun or want to restore hydration, get your hands on this after-sun moisturiser.
The gel formula feels cooling on the skin, helping soothe, soften and calm any problematic patches. It contains an innovative blend of aloe vera, panthenol, grapefruit and lemon, which work to refresh and rebalance your body.
Top tip: in the summer months store in a cold fridge for an extra cooling sensation.
£29.00

£49.46
Wave goodbye to spray deodorants and say hello to a new, natural alternative. The Aesop Deodorant Roll-On is perfect for everyone, with a velvety texture and a range of herbal ingredients that release a delightful aroma all day long.
The scent uses notes of sage leaf, rosemary leaf, ginger root and orange extract to create an invigorating aroma. Free from alcohol and synthetic fragrances, you can rest assured this natural deo will keep your skin under your arms feeling healthy throughout the day.
Apply each morning and step into a new, natural routine.
£23.00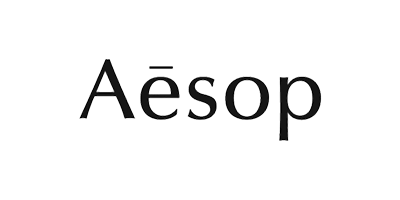 Born in Australia in 1987, but loved across the globe, Aesop is a brand synonymous with holistic beauty. With a deep passion for a healthy living, Aesop combines the finest botanicals with the latest technology to create a delightful range of skin, hair and body care products that spark joy and pleasure.
Sourcing ingredients from the around the world, the great minds at Aesop craft these amazing, aromatic products that keep your skin and mind in optimum condition. From vitamin-rich lip balm to ultra-nourishing hand cream, these plant-based products have made Aesop the iconic brand that it is today.
Each of these products has been designed to transform your skin but their luxurious and minimalist designs can often steal the show as they make your bathroom cabinet look ridiculously Instagram-worthy.
For products that are as beautiful on the inside as they are on the outside, Aesop has you covered.
Why We Like Aesop
"At Cosmetify, we can't get enough of the ultimate holistic brand, Aesop. Imbued with delectable aromas and soothing formulas, their range of skincare solutions help cleanse and nourish the skin. From toners to serums and toothpaste to hand wash, this truly is a go-to brand for all your cosmetic needs. Plus, the iconic, chic packaging make these treats perfect gifts for your loved ones!"
Rebecca Jenkinson, Beauty Writer
Where is the best place to buy Aesop products online?
A range of Aesop products are available to buy online from UK retailers, such as Beauty Bay, Look Fantastic and Cult Beauty. You can also buy their products from John Lewis, Amazon and more.
Save money on day creams, skin cleansers, face oils & serums and more, as we compare the prices across different retailers on the web.
Frequently Asked Questions about Aesop
Are there Parabens in Aesop formulations?
The entire line of Aesop is paraben free.
Is Aesop suitable for vegans?
Aesop is a 100% vegan brand, meaning it does not use animal derivatives of any kind in its products. This includes animal by-products.
Aesop claim to be cruelty-free, but what does that mean?
Their product line is 100% cruelty-free. As such, Aesop never tests products or formulations on animals.
Is Aesop B Corp Certified?
Yes, this company adheres to all B Corp Certified standards and conditions.
I am trying to avoid products containing silicone. Should I buy from Aesop?
Not all Aesop products contain silicone. Find their silicone-free options by using the filters on this page.
If I want alcohol-free products, should I buy from Aesop?
Not all of their products are alcohol-free. Please use our site filters and check product ingredients.
Will I find Sulphates in the product ingredients list?
Most of their products featured on this platform contain sulphates, but you can shop Aesop sulphate free options by using our filter options.
Where do they make their products?
They produce their products in Australia.
SLS Free
Microbead Free
Paraben Free
Vegan Friendly