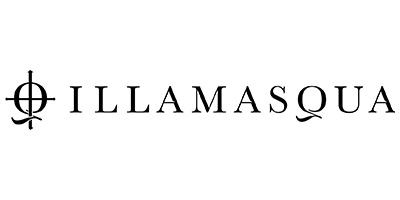 Illamasqua
If there's one British beauty brand that stands out from the crowd – if not for their hard-to-pronounce name then for their bold creative direction – it's Illamasqua.
The term Illamasqua is a fusion of illusion and masquerade and Founder Julian Kynaston wanted people to explore and experiment with makeup like never before. Inspired by the flamboyance and eccentricity of theatre, Illamasqua encourages self-expression and hopes that with their makeup they can inspire people to take pride in being themselves, whoever that may be.
Since its launch in 2008, Illamasqua has become one of the UK's leading makeup lines, boasting playful eyeshadows, dramatic lipsticks and vivid palettes. If you're looking for an iridescent, otherworldly lippy or a glittery punk eyeshadow that sparkles when it catches the light, this is where you need to be.