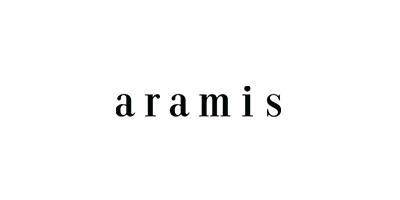 Aramis
Available in major perfumeries and department stores across the UK,this cult favourite began in 1964, in New York, bursting on the scene with a splash of masculinity as the first US men's prestige fragrance.
For over 40 years, Aramis has continued to be one of the most sold brands in the world and is a defining pillar of the Estée Lauder Companies.
Launched originally as a fragrance line, Aramis evolved into a highly competitive brand – branching into aftershave, hair and bath and body skincare products. No doubt the brand has been a pioneer in the men's grooming market with its noteworthy collection.
Over the years, Aramis has maintained its global brand ranking and classic appeal, whilst upholding the words of its Senior Vice President that "fragrance provokes emotion and gives confidence to express who you are". To put it simply, the brand's fragrance and grooming collection embodies sophistication that transcends time.
You're welcomed to give Aramis a try if you're enthusiastic, passionate and energetic about fragrances and skincare.