Nesti Dante
Discover the Nesti Dante collection of soaps, bath & shower gels and reed diffusers. Make sure you sign up with us so that you are always aware of the brand's offers and sales.
94 products found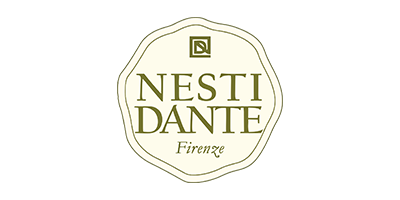 Florence is arguably one of the most beautiful cities in the world, and now thanks to Nesti Dante, the residents are beautiful as well. Founded by Nesti Dante himself, after an accident on his bike in his hometown, the brand has grown into one of the largest in Italy. Not bad for a kid who just wanted to scrub himself clean.
The original products were made with meat produce, but over the decades, Nesti Dante has actively looked to reduce its use of meat, to the extent that they are now an entirely vegan brand. They also avoid the use of parabens, mineral oils and harmful ingredients – getting you clean the natural way.
The soaps are intended to symbolise the beauty and elegance of Florence; some of the fragrances resemble Italy's authenticity, infusing scents from Tuscany in their potent soaps. You'll feel the fire of Florence itself when lathering their vast selection of soaps onto your soft skin.
Frequently Asked Questions about Nesti Dante
Lots of noise about parabens these days, is this a paraben-free brand?
Parabens are compounds that have become more controversial in recent teams in cosmetics. Nesti Dante have excluded them from their products.
Are the ingredients used in Nesti Dante products suitable for vegans?
All of the Nesti Dante products showcased on our platform are vegan-friendly, meaning there are no animal derivatives in the formulations.
Should I shop their products if I am going mineral oil-free?
They create mineral oil-free products when possible. You can check by using our site filters.
Paraben Free
Vegan Friendly
Mineral Oil Free