Escada
Discover the Escada array of women's eau de parfum, women's eau de toilette, body lotions and other products. Make sure that you sign up to our alerts so that you are first to know about brand promos and sales.
22 products found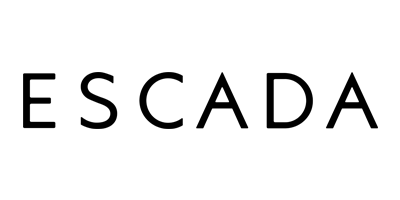 The name Escada represents feminine luxury and elegance, as well as affordable fashion in a haute couture style. Escada stands for women dressing fashionably and appropriately for every occasion.
In 1976, the Swedish fashion designer, Margaretha Ley, founded the lavish label as 'Escada – sport elegance' which was renamed as Escada in 1980. The brand has also established itself well within the cosmetic industry.
As well as clothing and accessories, they have expanded their product selection to include children's clothes, shoes and fragrance. As a company, they have achieved a high status in the beauty and perfume industry, due to pioneering the concept of creating seasonal, limited edition fragrances -which has now become one of the most successful summer fragrance lines in the perfumery industry.
The signature perfumes of Escada include Escada Magnetism, a sophisticated and sensual scent, Especially Escada, a flowery scent embodying happiness and style and Escada Joyful, which is an elegant, feminine scent, that captures the scent of a beautiful bouquet of flowers.
Today, Escada interprets its brand values in a new light. Cool glamour, sensual femininity and modern elegance are just some of the highlights of the brand to date.