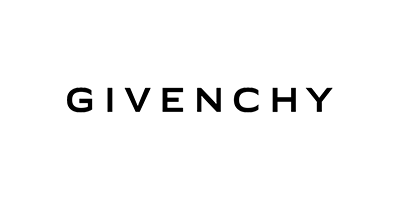 GIVENCHY
Paris, The City of Lights, is known for its romantic views, its succulent cuisines, delicious wines and, last but not least, its noticeable fashion boutiques. One name that stands out in and out of the city is Givenchy, named after the legendary fashion designer himself.
Founded in 1952, the brand has risen up the ranks and has become one of the most iconic fashion brands in the world – specialising in fragrances, makeup, accessories and haute couture clothing. Givenchy's impressive style and confidence has attracted a wide number of celebrities, including Beyoncé Knowles, Julia Roberts and Emma Stone.
The products from this influential French fashion house do more than represent a prestigious brand; they transform your style with an irresistible, unique aura. The fragrances unveil unforgettable scents whilst moisturisers and makeup protect and complement the skin's natural beauty, leaving you confident than ever.
With a powerful presence in the beauty industry, Givenchy is sure to catch your eye.