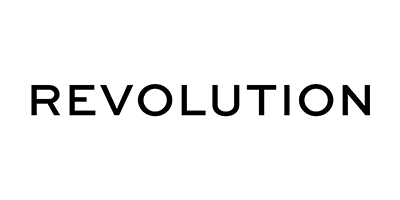 Revolution
Revolution, formerly known as Makeup Revolution, is the cosmetic brand that has caused mass disruption to the beauty industry.
Since launching in 2014, Revolution's mission has been to serve and represent a diverse set of customers. How we hear you ask? By offering an inclusive range of products that break down beauty standards and provide a 'new normal'.
That's right, this collection supplies everything from a 50-shade-strong foundation range to eyeshadow palettes that put prestige brands through their paces. Not to mention, the infamous Revolution concealer that arrives in 18 shades and sells every five seconds.
It comes as no surprise that Revolution has become the go-to fast beauty brand, and it's all with kudos to their high-quality makeup, innovative formulations and pocket-friendly price tags. However, it doesn't stop there, as their global popularity has led them to expand and launch a variety of sister brands, including Revolution Skincare, Revolution Pro, I Heart Revolution and Makeup Obsession.
Revolution PRO features a collection of hero cosmetics and brings makeup artist quality products to the high street.
I Heart Revolution celebrates the playful side of the beauty world, with quirky cruelty free and vegan makeup products.
Revolution Skincare offers top quality, affordable targeted solutions for those that take their skincare seriously.
Makeup Obsession features trend-led fun, fast and affordable makeup for the social world
Freedom Makeup is a vegan range perfect for anyone who is looking for quality and affordable makeup products created in harmony with nature.
So, whether you're looking for a high-performing CBD oil or a foundation that's your true match, Revolution has you covered. Shop the collection today, here at Cosmetify.
Shop the Revolution Range