Makeup Obsession
Enjoy the Makeup Obsession collection of eyeshadow palettes, highlighters, primers and more today. Make sure you sign up to our alerts so that you don't miss out on their promos and sales.
117 products found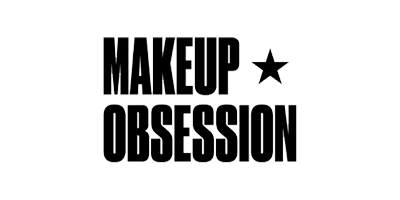 British beauty brand Makeup Obsession is here to mix things up. Emphasising fun, speed and affordability, they place utterly unique items at the fingertips of those in the know, changing the world of cosmetics one striking look at a time.
In a range that takes in everything from high-shine lip glosses to expertly-pieced-together eyeshadow palettes, the brand showcase precisely why they've accumulated a whole new generation of beauty lovers as fans and devotees. And that includes Belle Jorden, an influencer as famous for her firmly anti-cruelty views as she is a succession of inventive and vibrant makeup looks.
Against this backdrop of success, Makeup Obsession have continued to innovate and take things to the next level, base and brow being but two areas in which the brand's beauty gurus have seen the opportunity for improvement. Bold new textures are paired with the high performing formulas everyone's come to expect from a brand that's fast becoming the industry's not-so-secret obsession.
Why We Like Makeup Obsession
"Neon, glitter, chrome, metallic or shimmer; you name it, Makeup Obsession has it. Makeup Obsession's collection is nothing but a party lover's dream. From their epic eyeshadow palettes to their shimmer-saturated highlighters, they are the beauty brand that we can count on to provide ultimate glam. Not to mention, their stuff is super affordable, which we love as it means more for less."
Carly Cochrane, Beauty Editor
Where can Makeup Obsession products be bought in the UK?
Makeup Obsession products can be bought online in the UK from Revolution and Amazon.
Whether you're looking for eyeshadow palettes, highlighters, primers plus others across the spectrum, Cosmetify is here to help. We cut down the search time so you can easily compare prices of all your beauty must-haves in an instant. Find where they are being sold for the lowest price and restock your beauty cabinets at a fraction of the cost.
Is your favourite Makeup Obsession product out of stock? Don't panic, simply sign up for an alert and we'll let you know the second it's back.
Frequently Asked Questions about Makeup Obsession
Is Makeup Obsession cruelty-free?
Makeup Obsession are a cruelty-free brand. They never test their products or ingredients on animals.
I only shop fragrance-free brands. Are Makeup Obsession suitable for me?
A lot of them are free-from-fragrance. If you wish to shop only fragrance free, use our site filters.
I only buy brands that don't use animal-derived ingredients or animal by-products. Is Makeup Obsession suitable for me?
The majority of Makeup Obsession products on our platform are not suitable for those following a vegan routine. However, Makeup Obsession does have some products that are formulated without animal-derived ingredients or by-products, which you can see by selecting the appropriate filters.
Makeup Obsession Features