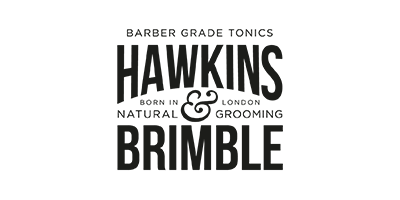 Hawkins & Brimble
Discover the hot new talent that is Hawkins & Brimble. Read More
2 products found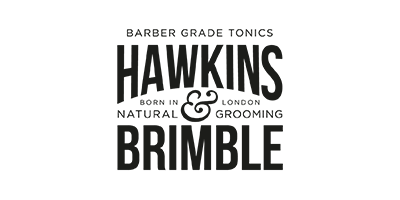 Discover the hot new talent that is Hawkins & Brimble. This British male grooming brand creates skin and hair care products that embody Britain's 'cool cat' nature whilst treating even the most sensitive of skin types. Their trendy packaging and natural ingredients combine to create the ultimate line of grooming products.
Founded in 2016, the company has gone from strength to strength – they have even branched out to provide men with a unique clothing line and gift range. The brand itself is cut from a different cloth, creating a plethora of simple yet effective products for the everyday modern man. Renewing traditional barber rituals, Hawkins & Brimble ensure that each and every product is fit for daily use, providing working results.
Hawkins & Brimble produce products for skin care, shaving, beard care and hair care, allowing you to cover all bases effectively.