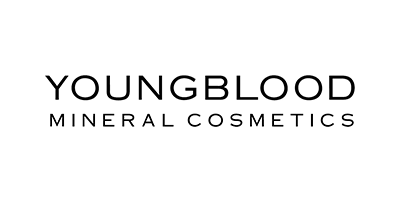 Youngblood Mineral Cosmetics
Browse the Youngblood Mineral Cosmetics collection of eyebrow kits, eyebrow powders, eyeliners and much more. Make sure you create an alert so that you are first to know about product offers and discount codes.
7 products found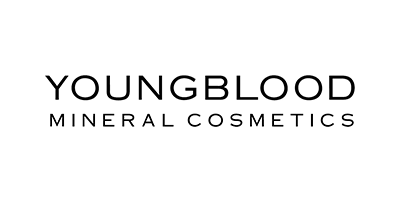 Youngblood Mineral Cosmetics was formed in 1996 with one idea to mind: to help women feel beautiful while healing from skin procedures. As a medical aesthetician, Pauline Youngblood was often asked if her patients could wear foundation post-procedure, and as a result of the many requests, she decided to create an all-natural foundation that was safe enough to wear after chemical peels and laser resurfacing treatments. The result was so flawless that everyone and anyone wanted to get their hands on it, and today, it's still their most celebrated product.
Pauline went on to craft a full line of high-performance, mineral-based cosmetics, boasting everything from concealers and lip crayons to blushers and brow kits. Each product is made from Earth's most precious ingredients, including the finest oils, plant extracts and natural minerals. That means they're extremely gentle on the skin, free from irritable agents and toxins, making them superb for damaged or healing skin. They're also PETA-certified Cruelty-Free.
Embrace a laid-back Californian aesthetic with these beautiful products made from Mother Nature.
Where are Youngblood Mineral Cosmetics products sold in the UK?
Products by Youngblood Mineral Cosmetics are sold in the UK at leading, well-known online retailers, such as Mankind.
From eyebrow kits, eyebrow powders, eyeliners plus others across the spectrum, compare prices across the web to find the cheapest place to order your favourite Youngblood Mineral Cosmetics products.
Frequently Asked Questions about Youngblood Mineral Cosmetics
Are these products mineral oil-free?
They create mineral oil-free products when possible. You can check by using our site filters.
What's the vegan-friendly status of Youngblood Mineral Cosmetics products?
Youngblood Mineral Cosmetics is a 100% vegan brand, meaning it does not use animal derivatives of any kind in its products. This includes animal by-products.
Are Youngblood Mineral Cosmetics products, or their ingredients, tested on animals?
Their product line is 100% cruelty-free. As such, Youngblood Mineral Cosmetics never tests products or formulations on animals.
Do Youngblood Mineral Cosmetics say no to Parabens for their product range?
Parabens are a type of preservative and feature in some of their products. See their paraben-free products using our site filters.
Non-Comedogenic
Mineral Oil Free
Vegan Friendly
Cruelty Free