Sunkissed
Browse the Sunkissed collection of sun care & tanning. Remember to sign up with us so that you are always aware of product sales and deals.
17 products found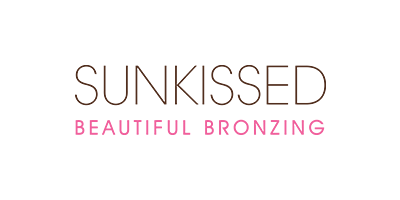 Welcome to a world where tanning is made easy. Sunkissed is the everyday tanning brand that injects a little extra luxury into your routine for a natural bronzed physique.
The masterminds behind Sunkissed have worked over the years to provide a high-performance formula that glides onto skin for a healthy-looking glow. In fact, their products are so dearly loved that they have earned the title as an award-winning tanning company. Their cult following has given Sunkissed the recognition they deserve, allowing them to make a plethora of different tanning and cosmetics lines.
Made within the UK and boasting a dermatologically approved label, Sunkissed products are must-haves for anyone after a lasting, natural tan. Shop the inclusive range today for instant results.
Where can you buy Sunkissed products in the UK?
Sunkissed products can be bought online in the UK from Fragrance Direct and Beauty Base.
Whether you're looking for sun care & tanning, Cosmetify is here to help. We cut down the search time so you can easily compare prices of all your beauty must-haves in an instant. Find where they are being sold for the lowest price and restock your beauty cabinets at a fraction of the cost.
Better still, we even show you their delivery costs so there's no nasty surprises once you hit the checkout.
Frequently Asked Questions about Sunkissed
Do their formulas contain Parabens?
You will not find parabens appearing in any Sunkissed product ingredients list.
Are Sunkissed formulas 100% vegan?
Our sources indicate that Sunkissed is vegan-friendly, so there are no animal-derived products or animal ingredients in its formulas!
Are Sunkissed products, or their ingredients, tested on animals?
Sunkissed are a cruelty-free brand. They never test their products or ingredients on animals.
Do they make phthalates-free products?
They are a completely phthalates-free brand.
Does this brand put Sulphates in their formulations?
Sunkissed products do not contain Sulphates.
Do they use silicone in their products?
None of the products or formulas made by this brand contain any silicone.
I am trying to make my beauty buys alcohol-free. Should I shop Sunkissed products?
This brand is 100% alcohol-free.
Paraben Free
Vegan Friendly
Cruelty Free
Phthalates Free