APIVITA
Embrace the APIVITA selection of day creams, face scrub and lip balms. Don't forget to create a brand alert so that you never miss the brand's offers and discount codes.
36 products found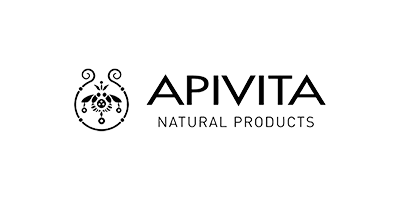 APIVITA is a Greek brand that crafts natural, effective, holistic products. They have just one goal, and that's to share their amazing skin, body and hair care products with the world. Tailored to people of all ages and skin types, APIVITA is transforming the way you view cosmetics one scrub at a time.
The brand started back in 1972 when founders Nikos and Niki created medicinal creams using bee products and herb extracts. Intrigued and inspired by the humble honeybees, the two pharmacists built their brand using these unique ingredients and today, APIVITA (meaning 'life of the bee') has developed more than 300 gorgeously organic products.
Harnessing the power of green ingredients – including Greek herbs and pure essential oils – the brand makes nutritional remedies in the forms of creams, lotions, shampoos and oils that address your specific concerns.
Browse their wholesome and nourishing range right here and feel the green love.
Frequently Asked Questions about APIVITA
Do APIVITA use Parabens?
APIVITA product line is produced without the use of Parabens.
I don't want to buy products containing phthalates. Can I shop from APIVITA?
None of their formulas or products contain phthalates.
Do APIVITA use silicone in their products or formulas?
APIVITA do not include silicone in their product ranges.
Does APIVITA use mineral oil in their products?
They create mineral oil-free products whenever possible.
Are these products alcohol-free?
They avoid including alcohol in their formulas where possible.
Will i find sulphates in APIVITA products?
Some of their products are formulated with sulphates however the have ranges that are free from which you can view by using our filters.
Paraben Free
Natural
Phthalates Free
Silicone Free